VILLA PROJECT DESIGN
Luxury design concept and design study
LUXURY DETAILS
Incredible care to details
PHOTOREALITIC QUALITY
We provide the best solution for our clients using always the best technologies.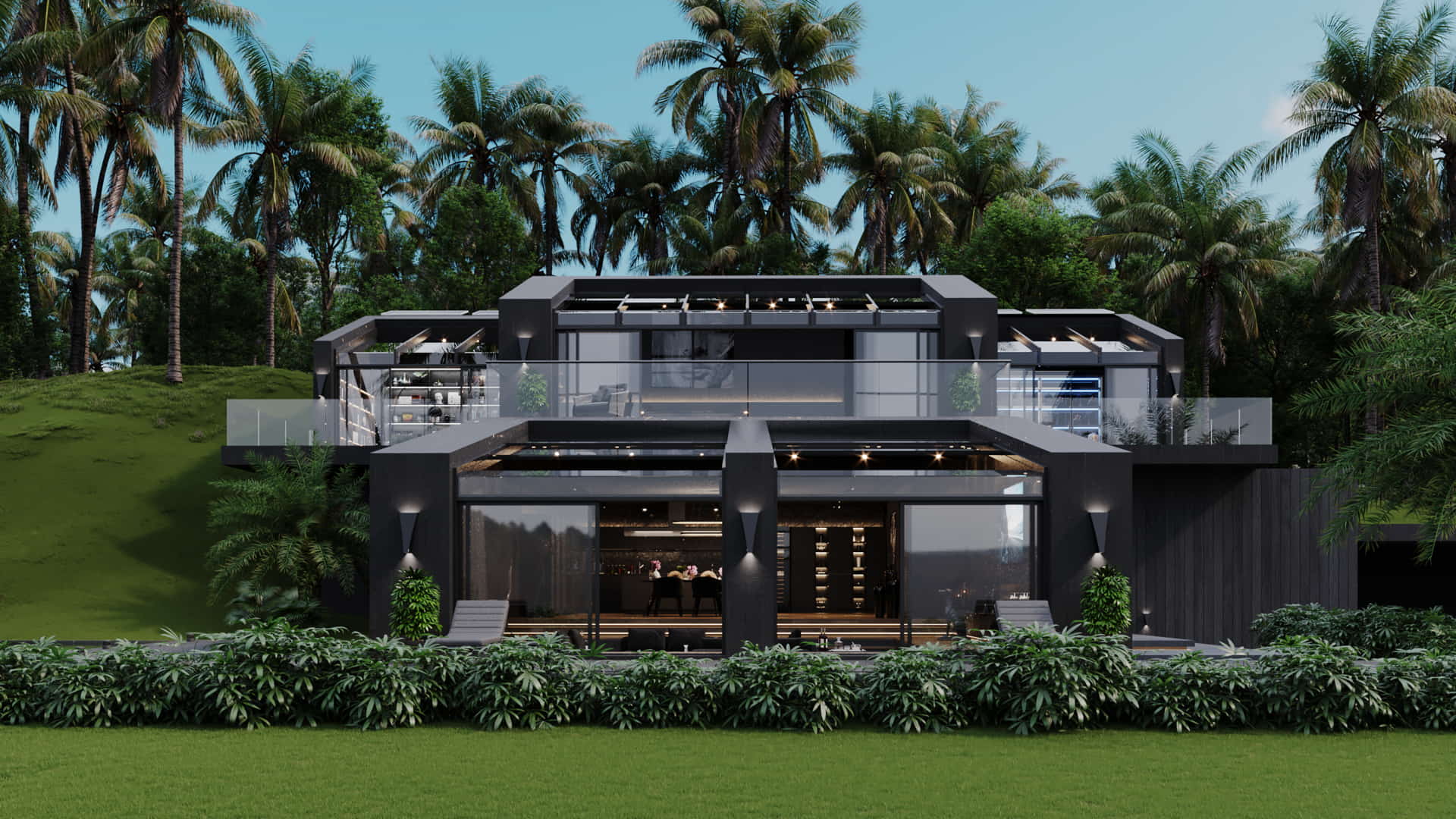 Villa project development design.
At Crazy 3D Rendering, we pride ourselves on breathing life into luxury villa designs that are as stunning as they are functional. Since our establishment in 2011, our unique approach to villa design has seen us complete numerous high-profile projects not only in Thailand, but also in various beautiful destinations globally. Our vast experience, coupled with our cutting-edge 3D rendering technology, has enabled us to design some of the most desirable villas in the Kingdom. Our portfolio extends to exclusive designs for private individuals as well as sophisticated real estate companies seeking to make a mark in the luxury villa market.
Exquisite Villa Exteriors
Our team at Crazy 3D Rendering is composed of exceptionally talented exterior designers from around the world. Their collective experience and vision are instrumental in transforming the exterior of your villa into an extraordinary spectacle. We use the natural lay of the land to our advantage, creating spectacular outdoor living spaces that are the envy of everyone. Whether you envision infinity swimming pools, cozy salas, or meticulously manicured gardens as part of your villa design, our designers are committed to fulfilling your desires to the fullest extent.
Breathtaking Villa Interiors
Our interior designers have mastered the art of using the latest 3D photorealistic rendering packages to create awe-inspiring living spaces. We place a significant emphasis on maximizing natural light, ensuring that your villa exudes an ambiance of brightness, openness, and spaciousness. Our premium software packages allow our teams to cover every minute detail, ensuring that no aspect of your villa design is left to chance.
Drone View Technology
At Crazy 3D Rendering, we integrate the latest drone technology into our villa design process. Our high-tech drones, fitted with state-of-the-art equipment, generate detailed overhead plans that provide a more comprehensive view than any ground-level perspective could offer. Additionally, we utilize our drones to capture images throughout the construction phase, providing you with regular updates that highlight the progress of your villa project.
Precise Room & Floor Plans
Precision is key in the creation of room and floor plans. We understand that even the smallest miscalculation can result in costly repercussions. That's why we use advanced technology and leverage the skill and experience of our team to ensure that all measurements are precise down to the smallest fraction. At Crazy 3D Rendering, we're not only committed to designing luxury villas; we're dedicated to precision, quality, and your satisfaction.
Immersive Video Rendering
In addition to our 3D rendering services, Crazy 3D Rendering also specializes in video rendering, a powerful tool that can bring your villa design to life in a dynamic and immersive way. This technology allows us to create a realistic and interactive walkthrough of your villa, offering a unique perspective that static images alone cannot provide. With this, potential buyers, investors, or even you as the homeowner can virtually explore and experience the space even before construction begins.
Utilizing Unreal Engine 5
We're excited to share that Crazy 3D Rendering has expanded our technical capabilities to include Unreal Engine 5, one of the most advanced real-time 3D creation tools available today. Unreal Engine 5 enables us to provide an unprecedented level of realism and detail in our video rendering services. The engine's state-of-the-art graphical features allow us to create cinematic-quality visuals of your villa design, presenting an incredibly lifelike representation that truly captures the essence of your vision.
Beyond Just Visuals
However, our use of video rendering and Unreal Engine 5 extends beyond just creating stunning visuals. We also use these tools as part of our design process, enabling us to identify potential design issues and make necessary adjustments before construction starts. This proactive approach not only ensures that the final result aligns with your expectations but also helps to avoid costly and time-consuming changes during the construction phase. With Crazy 3D Rendering, we ensure that your villa design is not just visually captivating, but also practical and efficient.
Walkthrough Video Rendering
At Crazy 3D Rendering, we use the latest technology to allow clients to walk through their property long before construction has even begun. This state-of-the-art technology will give you the unique opportunity to experience how things will look and allow you to make informed decisions about any alterations you may wish to make at the design stage.